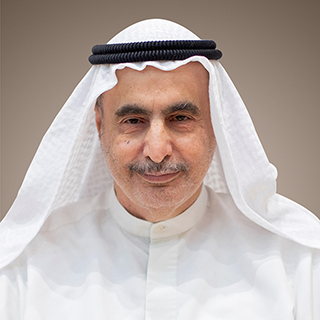 ---
Current Positions
Member of the Higher Committee of Shari'ah Supervision at the Central Bank of Kuwait (CBK) since 5-10-2020.
---
Work Experience
Served as a board member at many government and private sector institutions, including the Supreme Petroleum Council, Zakat House, Arcapita Bank (Kingdom of Bahrain), and Al Imtiaz Investment Group. He also served as an Assistant General Manager at the Kuwait Finance House, and as Deputy Chairman of the International Turnkey Systems, and has an extensive experience in consultancy with several institutions. He also had a part in the founding of the Accounting and Auditing Organization for Islamic Financial Institutions (AAOIFI), in which he served as member of the Accounting Standards Committee for two terms. He also served as a faculty member at Kuwait University.
---
Academic Qualifications
Has a PhD in Accounting from the University of Missouri and a Masters in Business Administration, with a specialization in accounting from the University of Michigan in the US, and a Bachelor's Degree in Accounting from Kuwait University.